Lately, I've been catching a few webinars on topics related to writing. I've watched some on Amazon sales, some on marketing, some on finding your niche, speaking, website creation, and even non-fiction. If you don't know, a webinar is a video conference call where the members can only type in chat form while the speaker presents with one microphone on a topic. Most presenters use a slideshow and speak over it.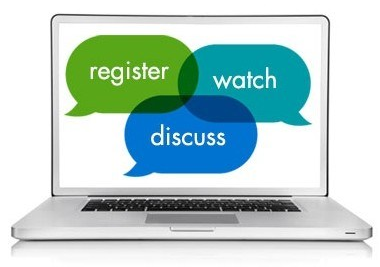 There is plenty of knowledge in these webinars. Yes, the speaker is often selling something, a workshop, a book, a workbook, a program, but you don't have to buy it. You might get free ebooks for joining. The webinar is designed to give you a little taste to make you want more. Mostly, they are places to gain some knowledge. What you do with it is up to you.
I'm going to take all my notes and combine them to learn and grow and try to do some neat things this summer. (You know, when I'm not planning ahead for my classroom in the fall!)
I encourage you to try some out. If you can't make one at the predetermined time, there is often a replay for a limited time so you can catch it later, pause it, and revisit parts. I like these because I can pause and take notes if I have to, or go chase a kid down, or even take a food or potty break. I am human.
Those that don't offer a replay are quickly losing my 'business'. It's not that they aren't offering great tips, it's that I am not available at the times offered. I work. I am a Mom. I'm busy!
Once you find one and submit a request via email, you are on their email list until you unsubscribe. Others will find you. They will recommend other webinars. I started with one from helpingwritersbecomeauthors.com (K.M. Weiland) and Scrivener and moved on to Kristen Joy and Jeff Goins. Google or Bing them, because I don't have links to share. Webinars come and go too quickly. But here is a link to a roundup:
Writer's Circle dot com
Keep learning!
This work is licensed under a
Creative Commons Attribution-Noncommercial-No Derivative Works 3.0 United States License
.